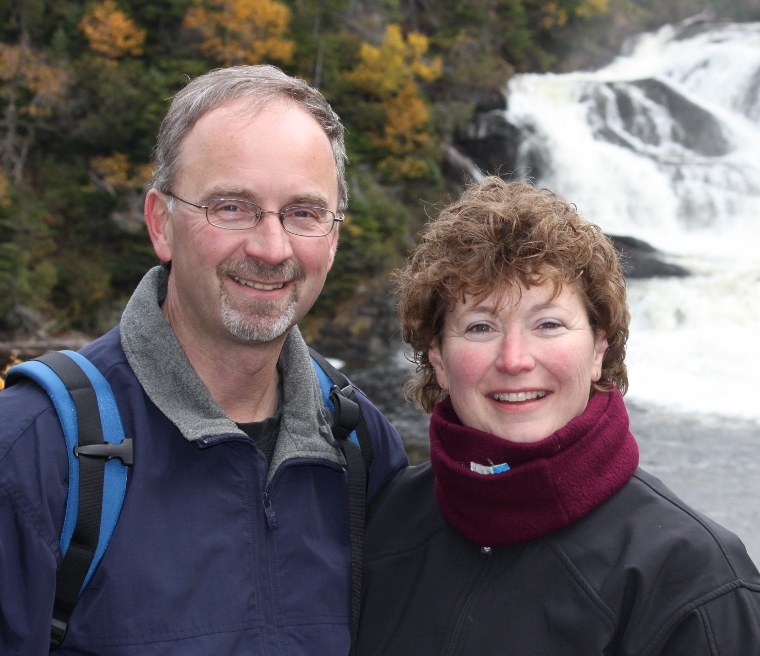 I look forward to meeting everyone this season. Woody Point is magical. You will love it!
Things will be a little different this summer. My husband, best friend, business partner, teammate, passed away suddenly on April 22nd. He will be missed dearly. We were a great team. Since we opened the Bonne Bay Inn almost one year ago, on June 7th, we had to play zone offense. Ken was "The Seaside Suitie" on the waterfront, caring to our Seaside Suites guests and all the visitors and locals passing by. Whether it be a new lure on your fishing rod, or giving directions, or just chatting about the goings on in Woody Point, he was always there, down on Water Street. I, (who he coined "The Boss Lady") was up on the hill, in our Bonne Bay Inn, providing all the same advice and chatting to our guests at the Inn about their plans for the day at breakfast, and after, getting the summary of the day in our cozy Elements Pub. A large part of our success is the connection that both Ken and I have made with our many guests. We want to continue that wonderful impression we have made to so many of our past guests, where you initially reserve as a customer, and leave as a friend. We have a wonderful staff on the waterfront in Sheila and Rachel, at our Seaside Deli & Dairy Bar and our Seaside Gift Shop. They will assist our Seaside Suites guests in every way possible to make your stay a memorable one. I hope to be on the waterfront as much as possible as well to say hi and have a chat. The Bonne Bay Inn is also home for our Seaside Suites guests. Be sure to drop in anytime during your stay. We invite all of our Seaside Suites guests to come to the Bonne Bay Inn for a continental breakfast as part of your nightly rate, to chat with other guests, enjoy the view, and get your day started with some good company and some laughter we hope.
We are opening our Blue Ocean Dining Room June 1st for evening dining. You will see me here most every morning and every evening along with our great staff here at the Bonne Bay Inn, who will make you feel right at home, with wonderful culinary delights from our kitchen & a variety of quenching beverages from our Pub.
So, while it will be different without Ken this summer, I am proud of and confident in our amazing Bonne Bay Inn & Seaside Suites Staff. You will Experience Woody Point Magic and leave as our friends 🙂 See you soon.
Darlene