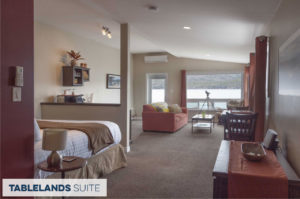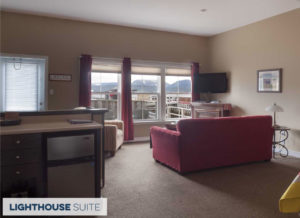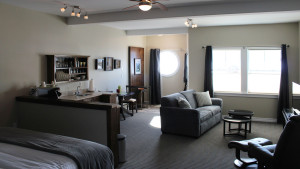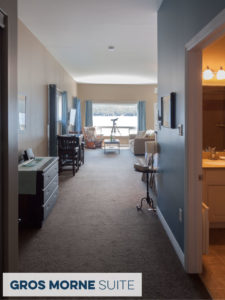 Our Seaside Suites are available for rent for this summer and fall. You can book directly online. Added safety measures have been taken. We have removed some items from each suite based on the National accommodation sector's recommendations…items like our homemade blankets, our duvets, cards and cribbage boards, but the views and coziness still lead the way.  Please email us directly at reservations@woodypointmagic.com if you have any questions.
The Bonne Bay Inn is available for private group rental. We chose this promotion when we thought we would have in province travel only and a chance for you to travel safely with your family or small group of friends and enjoy all of the boutique luxury of the Inn. . Email us directly to book your group getaway at reservations@woodypointmagic.com. This group booking offering will remain available for special holiday occasions like Thanksgiving, Christmas, Easter. Or for when small corporate retreats can return. We can cater any food service during your stay with us.
As we see growing demand for couples travelling both from in province and out of province,  our normal nightly rental operation of the Bonne Bay Inn will resume.  While these are exciting times, to see more visitation being welcomed, we still feel we must ensure the safety of our staff and our guests when we do open. To inquire about individual room rental at Bonne Bay Inn, please email us your inquiry directly to reservations@woodypointmagic.com rather than trying the online booking. Services will include your complimentary continental breakfast basket in the morning. In the evenings there will be a small tapas menu with bar service that you can choose to avail of.  Our Blue Ocean Dining Room will not be open for 2020. Our Seaside Deli is open  to grab a lunch either to take on your days activities, or to drop in to during the day.  Stay tuned.