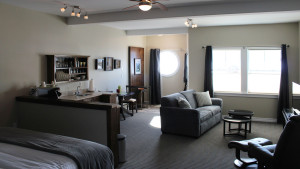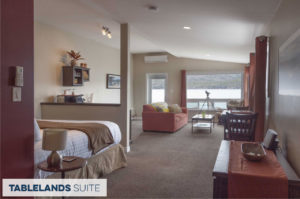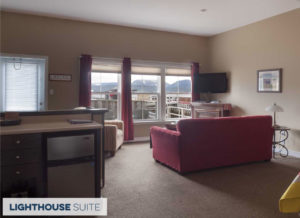 Our Seaside Suites are available for rent for this fall. You can book directly online. Added safety measures have been taken.   Please email us directly at reservations@woodypointmagic.com if you have any questions. Our Seaside Deli will close except for catering to our guests as of August 24th, but could be open by chance, so stroll on by!
Our Blue Ocean Dining at the Bonne Bay Inn will not be open for summer of 2020 due to COVID-19. We  may have a pop up supper by reservation only, or a Friday night pub night pop up through the fall, but otherwise we will be closed for the remainder of the season, except for private group bookings should you want food service for your group. We apologize, but COVID-19 has been challenging 🙁
We are taking our individual room bookings online for 2021. Individual room rentals, as we have in the past, for folks travelling across the province, visiting for a few days in Gros Morne, etc. .Book now for 2021!!
The Bonne Bay Inn will continue to be available for private family, friend and group rental for the balance of this year and into 2021 and beyond. This concept offers a  chance for you to travel safely with your family or small group of friends and enjoy all of the boutique luxury of the Inn. . Email us directly to get a quote, and to book your group getaway at reservations@woodypointmagic.com. This group booking offering will remain available for any group booked in advance for any time of year,  and ideal for special family holiday occasions like Thanksgiving, Christmas, Easter. When it is safe to travel again, Fly your group out of the big city buzz, in to Deer Lake Airport, and after a short 45 minute drive, you are in the heart of Gros Morne National Park & ready to experience some Woody Point Magic!
The Inn is also an ideal property for when small corporate retreats can return safely. We can cater any food service during your stay with us.
2021 hopefully is a better year, and we are now taking nightly bookings now for both Bonne Bay Inn & Seaside Suites online….Better days ahead and back to our new normal! Stay Safe!